The Ultimate Camping Must-Have List
Here at Walk Wild, although we love to wild camp, hunt, fish and bushcraft.
We also enjoy front country camping with our friends and family.
Over the years some items have become firm favourites, and now we simply wouldn't head out the door without them.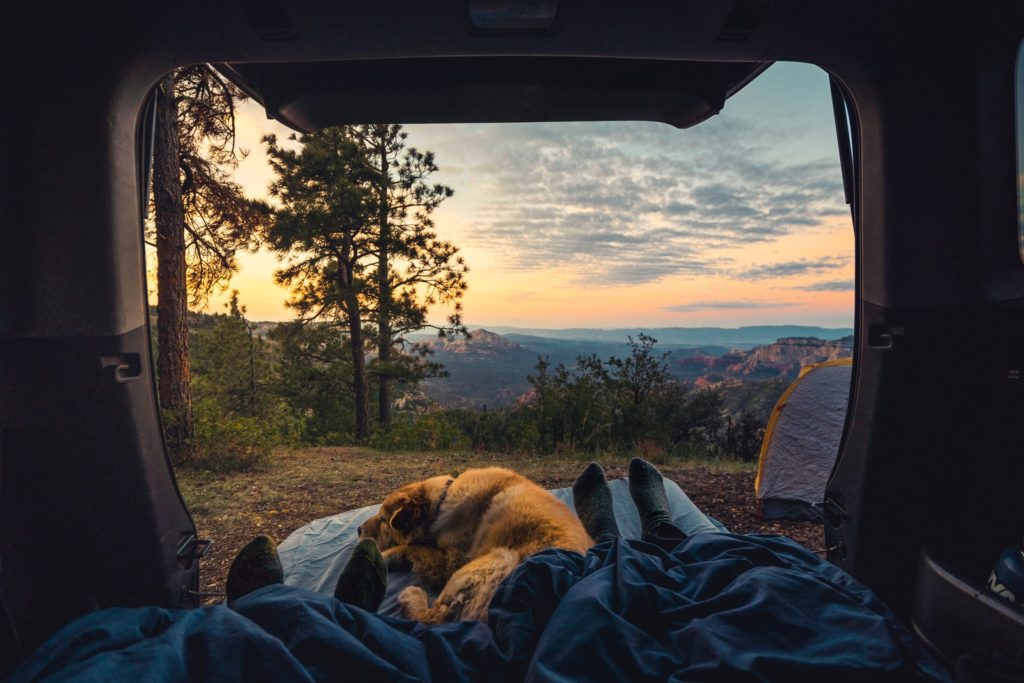 With all of the gadgets and gear of the modern world, we have found that having a portable solar generator along with us on trips is extremely useful, especially while using a camper trailer.
If properly thought through, these generators can power and charge lights, fans and devices for multiple days. We personally recommend the BLUETTI brand, we have been using the 50wh power station and found it to be extremely reliable and well built.
They can be charged on AC power, by your vehicle's 12v socket, or by solar panels that can be bought separately.
4. Thermacell Mosquito Repeller
If you are into the outdoors then most likely have encountered the major nuisance that is the Mosquito! Don't fear for Thermacell has come up with a genius way of keeping the little bloodsuckers at bay.
Personally, I have had great success with these repellent systems, they come in many shapes and sizes to fit different activities. By creating an invisible field that deters mosquitoes from coming close, the Thermacell mosquito repeller can make a serious difference to camping trips.
Another little gadget we have found useful, especially on those hot summer days when the tent or trailer starts to really heat up.
These small fans work to help cool and circulate the air, ultimately making your camping experience more comfortable.
Another item with USB recharging capabilities, you need not have to worry about changing out the batteries all the time, and if you have a solar generator you will stay cool indefinitely!
6. Portable Espresso Maker
Let's talk about coffee! A staple amongst most of us, especially when camping.
With this portable Espresso maker by WACACO, camping coffee experiences need not be any less enjoyable than when you are at home.
Using pre-ground coffee, simply add hot water and pressurize the container, creating incredible professional tasting espresso shots.
We love to go on hikes when out camping and always want to have tons of water, but it can be heavy to carry enough water for each person.
These water bottles with built-in filtration are an amazing option to collect water whilst on an adventure. There are a few options on the market, I personally enjoy the Grayl Geo Press bottle.
I use it while fly fishing the many rivers and streams of Alberta and it has been extremely useful!
8. Rechargeable Camping Water Dispenser
We have found these USB-powered water dispenser taps an awesome addition to our camping experience, they attach to most large water containers and pump the water out just like taps at home.
With USB recharge-ability there's really no reason to ever have to hand pump or pour out water ever again.
The benefit of this is you can keep your water jug practically anywhere, and many of them have a 600ml auto dispense button to easily fill your water bottle without breaking a sweat!
9. LifeStraw Personal Water Filter
Similar to the water bottles with in-built filters, these life straws take lightweight and portable to the next level, giving you the ability to directly drink from water sources found while out hiking.
They make great gifts and can be an excellent item to keep in your vehicle or pack in case of emergencies.
10. Mini Collapsing Table
Having a good surface to place food and drinks on while camping is a necessity and while most of the time campsites do provide a camp table and benches, that's not always the case.
These lightweight and compact tables are a really great option, we take ours with us whenever we head out to the mountains.
There are probably lots of people saying "That's not camping, that's too much stuff" and I hear you. I am generally pretty exhausted after even a long weekend of camping.
With the items on this list, I find I can stay out longer, and go out more often without feeling the strain.
The goal of this list is to give items to help you enjoy your camping experience a little more, so you want to spend more time in the woods!